Donate to McCurdy Ministries Community Center NOW
by clicking on our Paypal donate button below.

Announcing the McCurdy Ministries Community Center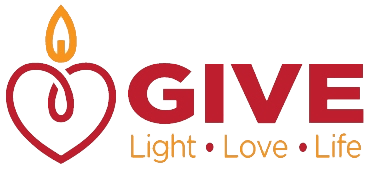 Giving Tuesday Season

Starting Nov. 1 and ending Nov. 30, 2021
For the ninth year, McCurdy will celebrate a Giving Tuesday Season and faithful donors have already stepped up to provide match so that once again
your gift will be matched up to $2,500 as long as the match lasts!
Your support during the Giving Tuesday Season is critically important as MMCC works to expand our impact while combating the ways that the COVID-19 pandemic has affected our community. Please note the match is only for gifts to the General Fund and cannot be designated for a program or the McCurdy Foundation. To receive the match please give in these ways:
1. Mail a gift to MMCC postmarked between between Nov. 1 to Nov. 30, 2021.
The check MUST be marked Giving Tuesday to count toward the match.
2. From Nov. 1 through Nov. 30, donate here to give through this website.
If your gift is in memory of or in honor of someone please include the person's name and address in the comment section. We will send you a thank you and tax acknowledgement letter so please be sure to provide your mailing address with the donation.
You can also support the McCurdy Ministries Community Center General Fund by donating to the United Methodist Advance.
Our Advance number is #581479.  Please click here to go directly to the McCurdy Ministries Community Center Advance page.
In addition, you can mail a check or money order to:
McCurdy Ministries Community Center
362A S. McCurdy Road,
Española, NM 87532
(Please note if you mail a donation to our old address at 261 S. McCurdy Road we will not receive your donation and your mail eventually will be returned to you by the Post Office.)
McCurdy Ministries Community Center has a gold rating with Guide Star, a national organization which provides data on nonprofits.  To read about MMCC on the Guide Star website go to https://www.guidestar.org/profile/85-0127907